Segway in Tel Aviv for couples
Dreaming of a fascinating experience? Looking for something special and unusual to do as a couple? A Segway tour in Tel Aviv could be just for you.  Touring Tel Aviv on a Segway is the best, most up-to-date way to explore and discover Israel's most up-to-the-minute, innovative and fascinating city.  Using this unique electric vehicle, you can cover a lot of ground without getting tired, moving through crowded urban areas easily and comfortably.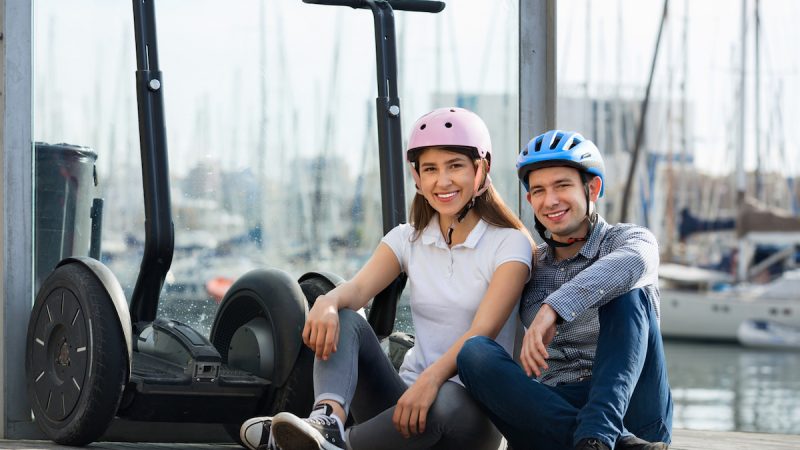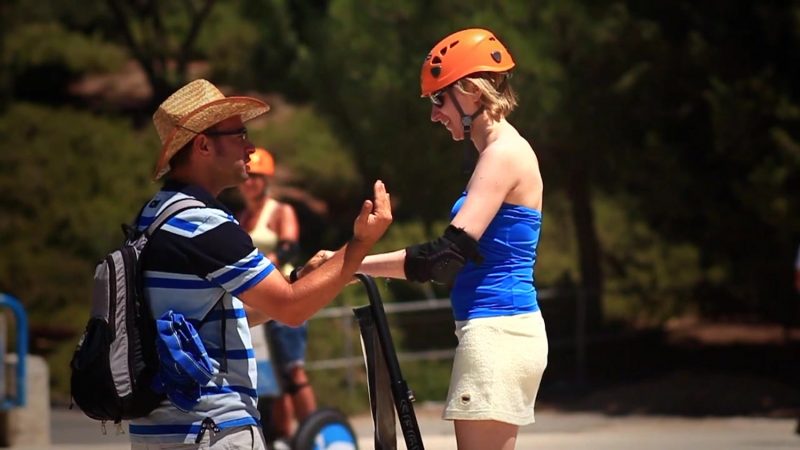 Plenty of sites and attractions
The experience of a Segway tour of Tel Aviv gives young couples a new perspective on the city that never sleeps. A tour of Tel Aviv for two, using our cutting-edge Segways, is also suitable for older couples, and in fact for couples of any age and any status.
For couples who feel completely at home in greater Tel Aviv, or for those who rarely visit the big city – a Segway tour of Tel Aviv suits everyone!  In a Segway tour of Tel Aviv, you'll encounter all kinds of people, places, events, sights and opportunities.  You can also combine a tour of the city's enchanting bustling markets with food tours and culinary surprises, easily moving on from there to the beachfront promenade.  If you want to explore further, you can also continue to the Tel Aviv Port area or take in the entrancing sights of old Jaffa.
You can spend time in Tel Aviv as a couple and get the most out of your Tel Aviv Segway experience without having to buy this special urban vehicle. You don't even have to rent one. Just contact us.  If you're looking for a different kind of tour through the city, we're the experts for touring with Segways or electrical bicycles.
Segway with the best – Smart Tour, your segway professionals
Smart Tour stocks an entire fleet of state-of-the-art Segway vehicles which are easy to operate and control.  The company trains every rider to control this special urban vehicle with ease.  On a Segway you can move around town effortlessly and comfortably in a way that's fun and enjoyable.
Smart Tour – the right way to tour Tel Aviv differently – for couples too!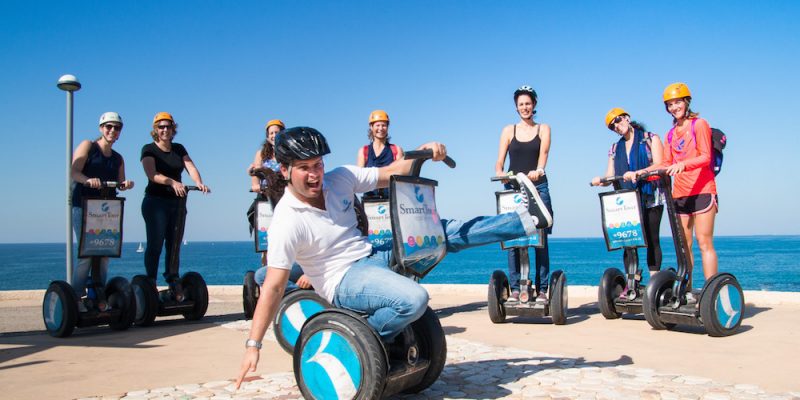 We'd be happy to hear from you!