Rent A Bike in Jerusalem
As of 2013 we run the visitor center of the First Station compound in Jerusalem.
If you are looking to rent a bike in Jerusalem, we are located at the perfect spot.
We are situated right by the new Jerusalem bike lane. The bike lane opened at the beginning of 2013 and consists as of today of almost 10 km of paved bike lanes inside Jerusalem. The lane continues onto off road paths that will take you through the beautiful mountains surrounding Jerusalem. This bike lane conveniently passes right in front of the First Station which gives you a perfect connection to the best biking opportunities around the city.
We rent regular bikes for children and adults, electrical bikes, family riksha bikes and a number of different pedaling bikes for kids.
Complimentary maps are added for no extra charge.
 Just stop by our store and head out!
The address is: 4 David Remez st.
 This is our bike rental price list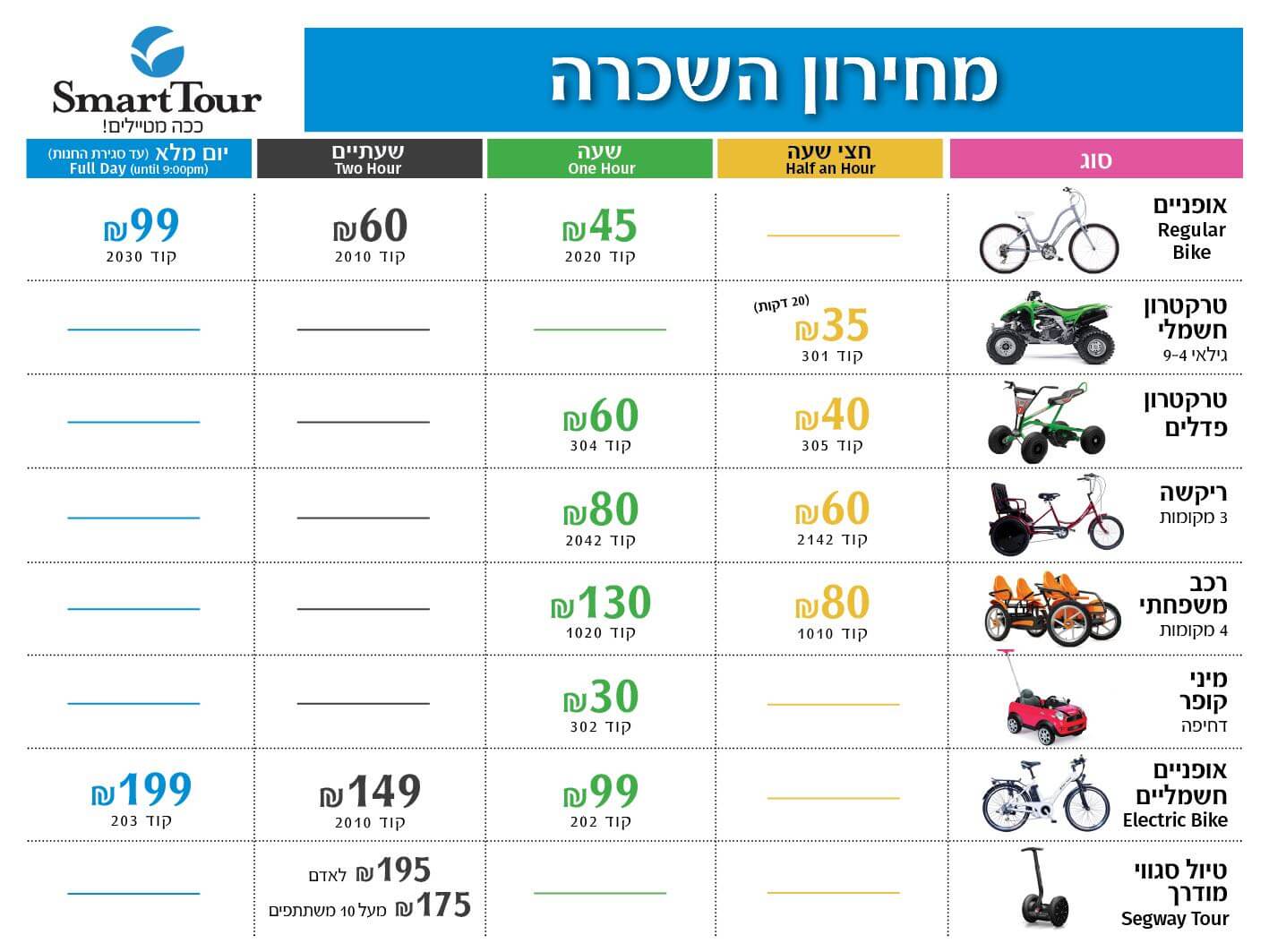 The First Station
This is the original and first train station that was build in the land of Israel towards the end of the 19th century and it connected Jerusalem and Jaffa.
The station worked until 1998 when it shut down and remand abandoned for a number of years.