Rent A Bike From Your Hotel
We supply smart bike docks to hotels throughout Israel. Choose the area your in from the list above and you might find our great bikes at the entrance to your hotel. If you don't have one of our bike stations in your hotel contact us and we will be happy to advise where is the closest place you can find one of our bikes.
The rental process is easy and quick and you will receive a complimentary helmet and lock.
If you think this service can add value to your hotel or business we'd love to hear from you… 
Rent A Bike in Jerusalem
If you are looking to rent a bike in Jerusalem, you've found the right spot. we are located at the perfect spot. As of 2013 we run the visitor center of the First Station compound in Jerusalem.
We are situated right by the new Jerusalem bike lane. The bike lane opened at the beginning of 2013 and consists as of today of almost 10 km of paved bike lanes inside Jerusalem. The lane continues onto off road paths that will take you through the beautiful mountains surrounding Jerusalem. This bike lane conveniently passes right in front of the First Station which gives you a perfect connection to the best biking opportunities around the city.
We rent regular bikes for children and adults, electrical bikes, family riksha bikes and a number of different pedaling bikes for kids.
Complimentary maps are added for no extra charge.
 Just stop by our store and head out!
The address is: 4 David Remez st.
New! Bike & Bite
During 2019 we started working with a great company, which offers app guided Culinary tours called Bite Mojo. We created a combined Bike & Culinary Tour, we call it Bike & Bite! All you need to do is to download the app here and stop by our shop and start your tasty bike tour.
Our bike rental price list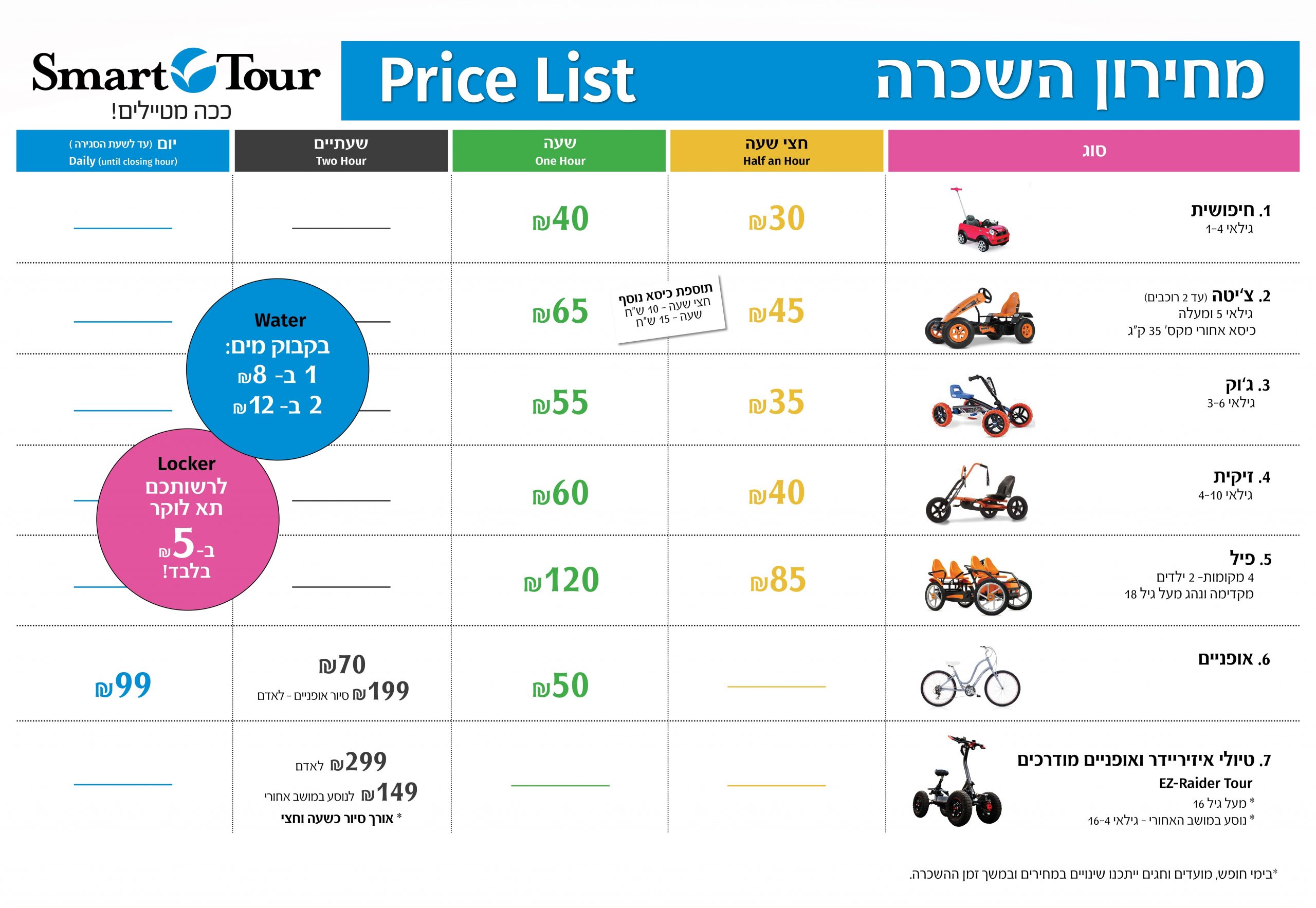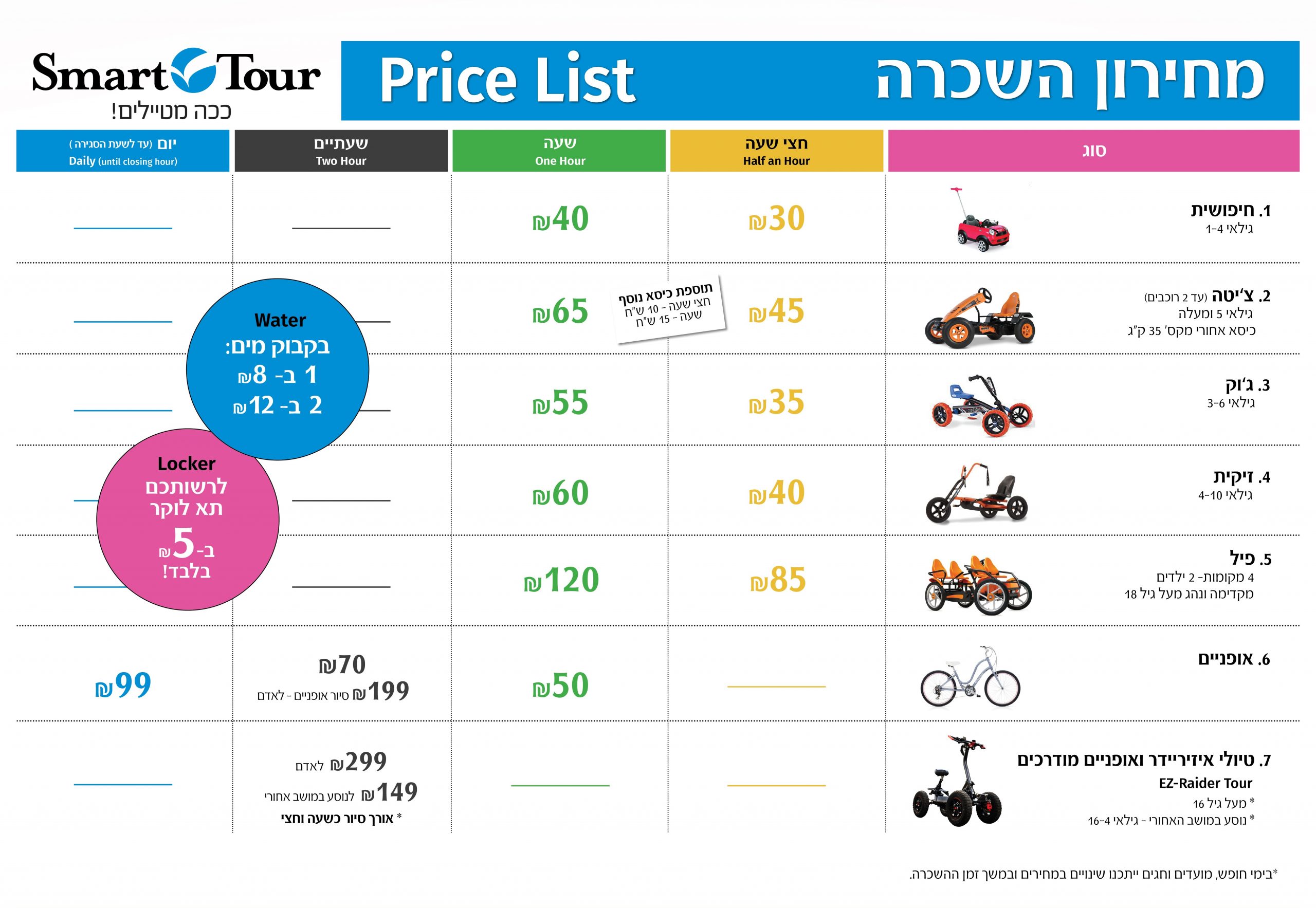 The price list might vary during August and the Jewish holidays.
Rent A Bike in Tel Aviv
We run the visitor center and gift shop in the beautiful Kdumim Square in the center of ancient Jaffa. From our shop you can rent a bike and tour the endless great bike paths of Tel Aviv. We have bikes for adults and children and you can rent them for an hour, 2 hours or the whole day.
We have excellent city bikes and we supply helmets and locks, so that you can feel free to leave the bike and check out a cafe or go for a swim in one of Tel Aviv's great beaches.
Prices:
One hour: 50 NIS
2 hours: 70 NIS
Until 7:00 pm: 99 NIS
All prices include VAT and are per 1 bike.