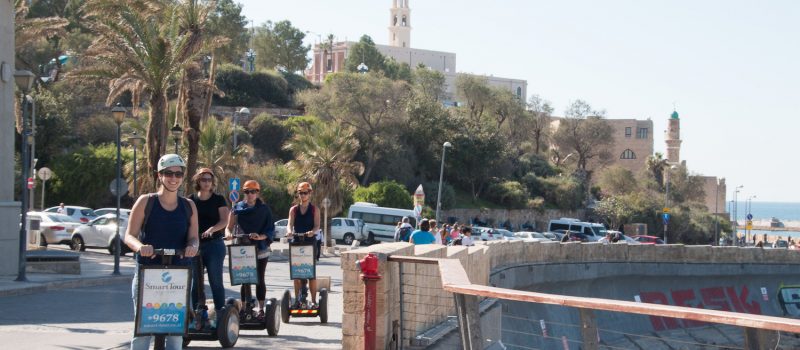 Cross Tel Aviv Tour
If you love cities this segway tour is for you!
This is the ONLY segway tour in Tel Aviv that will take you to the heart of the city and to all of the best and famous highlights!
The tour combines great fun with the unique story of the birth of the State of Israel and its first city Tel Aviv.
We will start right by Jaffa riding north on the beautiful coastal promenade as we head to visit the home of Israel's first Prime Minister, David Ben Gurion.
From there we will continue to one of the locations that shaped Israeli history, The Rabin Square.
We will continue riding on the picturesque Rothschild Av., learn of the famous baghouses and visit The Hall of Independence, where the state of Israel was declared.
Finally we will roll through the quite streets of Neve Tzedek, one of Tel Aviv's first neighborhoods and return to our starting point near Jaffa.
It is an amazing segway tour that will give you a new perspective of Tel Aviv and Jaffa.
Duration: 3 hours
Adress of starting point: 14 Roslan st. Tel Aviv
The price is 295 NIS per person
For groups of 10 or more the Price is 265 NIS per person
All participants must be between the ages of 16-70, not pregnant and of a maximum weight of 270 pounds.
[/vc_column_text]

[/vc_column][/vc_row]